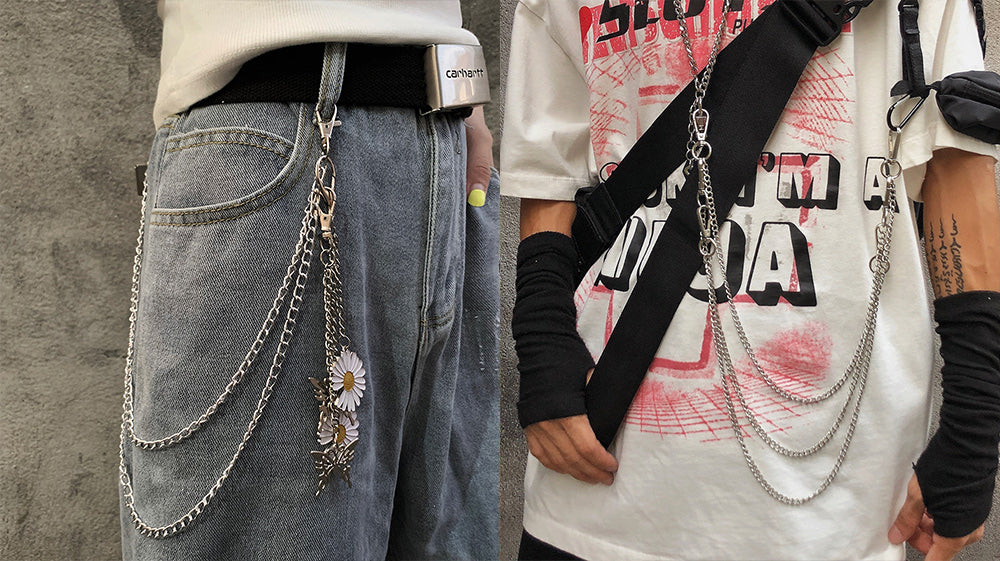 A lot of people are not familiar with wallet chains. Wallet chain is a fashionable accessory that is usually attached to a purse or wallet for added protection and style. It can come in different materials like stainless steel, brass or leather.
Conventionally, it is worn to secure one's wallet and keep them in place. In the past, it's only popular among bikers and truckers. Nowadays, it's becoming a modish trend to anyone's outfit. They simply hang it onto jeans, bags, purses, wallets and around their neck and waist. Celebrities like David Beckham, Jason Momoa and T-Pain are some of the celebrities who usually appear with wallet chains on their casual outfits.
Since wallet chains are commonly adjustable, it's length depends on how you wear it. It can be attached to any kind of wallet! It's also a good accessory to style your pants/jeans, bags or purse. Moreover, it can also be used as a necklace or a belt!
To end your curiosity and know more about what we're talking about, we will show you 5 different ways on how to wear a wallet chain. You'll also get to see what style suits your style best!
1.Wearing A Wallet Chain With A Wallet
- From the name itself, it's already descriptive. This chain is clearly designed for wallets! It does not only add style to anyone's outwear, but it actually functions well as a protection to your valuable belongings! Because of its clasp and lock features, your wallet won't get stolen easily! Why? Because wallet chains are attached can be attached to belt loops (front and back) and to a wallet
Billfold Wallet(front pocket)
- Simply attach a chain to a belt loop and wallet. This is how you wear it with a front pocket wallet. It's an added security.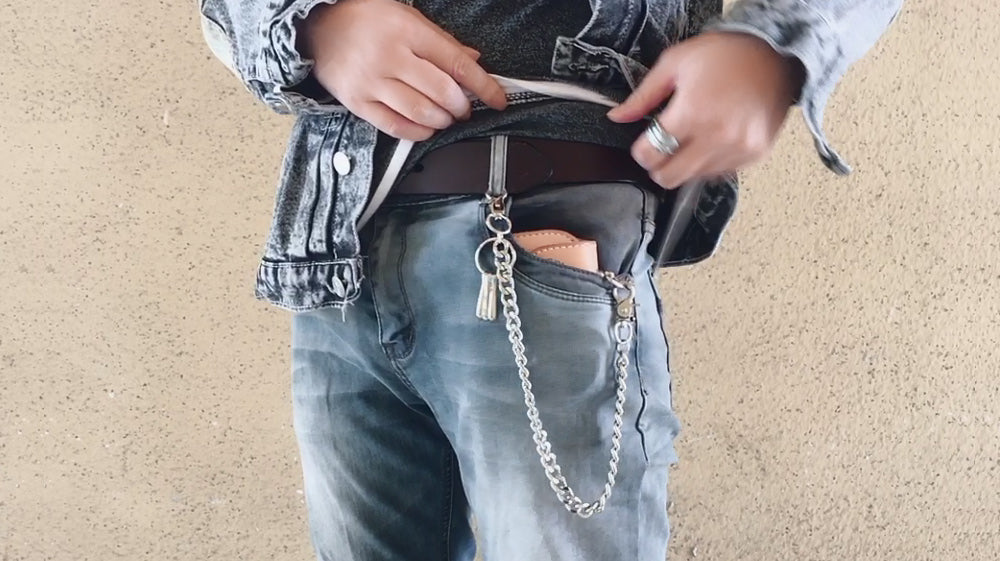 Billfold Wallet(back pocket)
- Just like a front wallet, a chain is easily attached to a belt loop and a wallet. You can wear it at the back as well.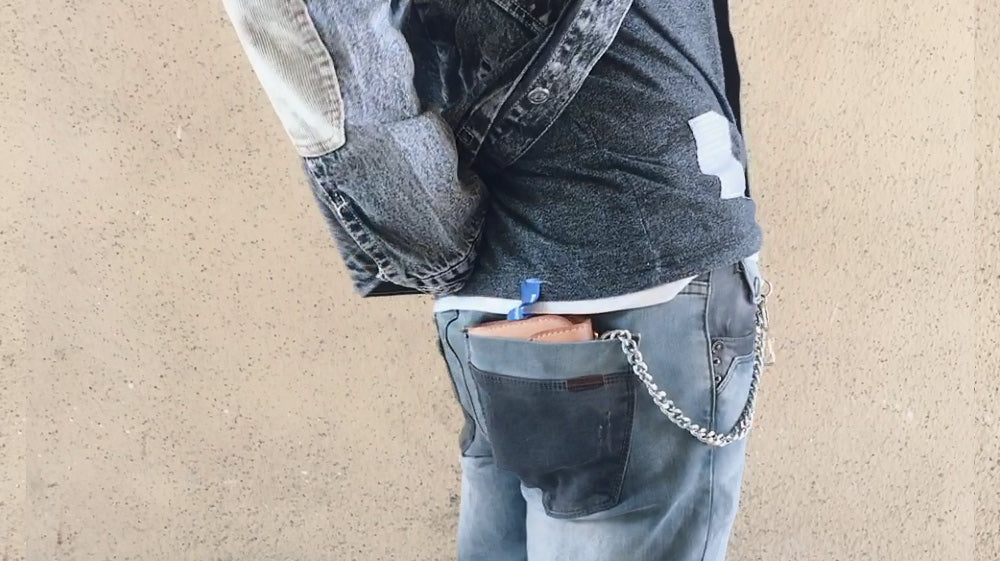 - Long wallets have never been secured. A wallet chain got it for them. Aside from an organized compartment for your cash and cards, it's also protected by a wallet chain!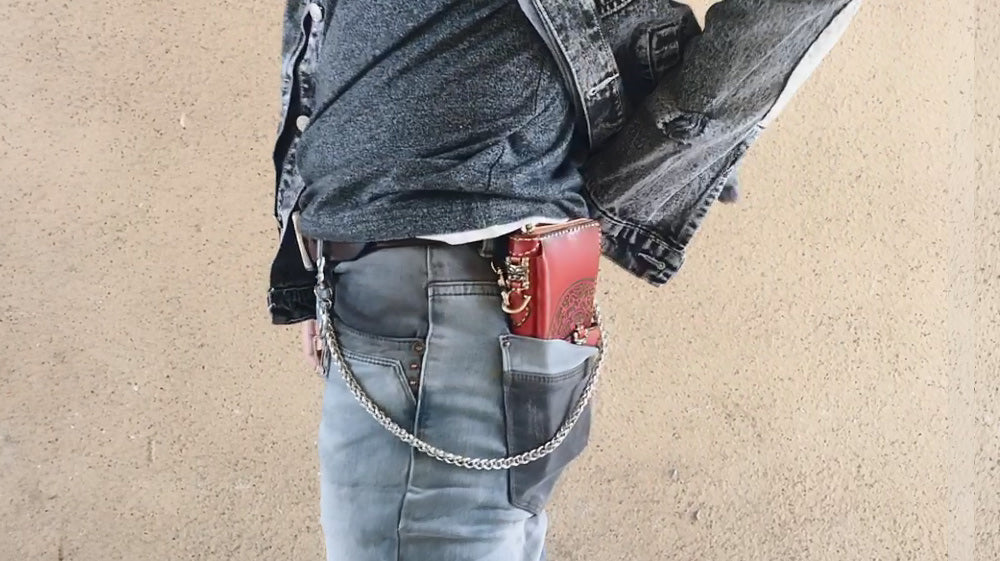 2.Wearing A Wallet Chain Without A Wallet
- Of course, even without a wallet, you can still wear a wallet chain and pull off this amazing accessory! It can be an added decoration to your outwear that gives your style a unique fashion statement. It is usually positioned by the pockets and is still attached to belt loops.
Short Wallet Chain(not show off, low profile)
- This short wallet chain is minimalist and definitely not a show-off. If you want to execute a fashionable outwear but wants to remain low profile. Then, this one is for you.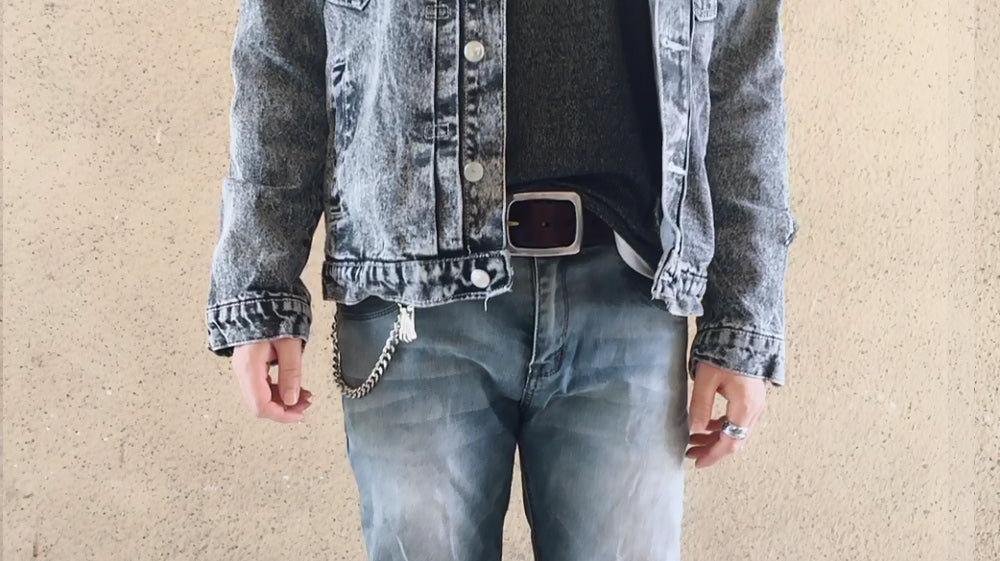 Long Wallet Chain(show off)
- But if you want to display your edgy and stylish outlook, then a long wallet chain is for you! Simply attach both ends to a separate belt loop, and you're good to go!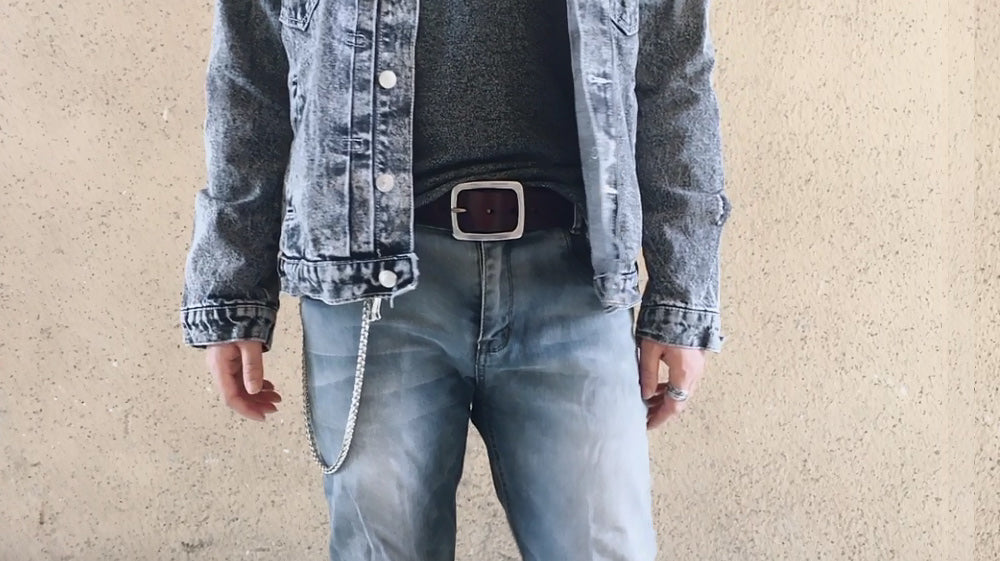 3.Wearing A Wallet Chain With Bag or Purse
- Want an ultramodern and stylish bag or purse, why not try adding chains onto them? Aside from the fact that it would add beauty and decor to your bag or purses, it would also provide additional protection to your belongings. Users would easily know if someone's taking their bags away because of how these chains cling whenever they are moved. Grab some for your bags and purses, and look how they'll look more different but it in a fashionable way!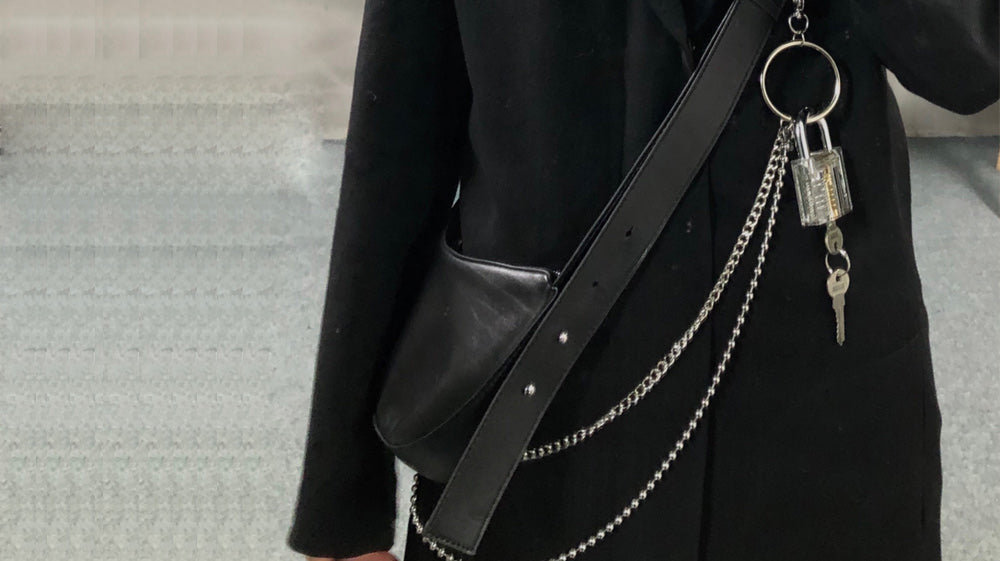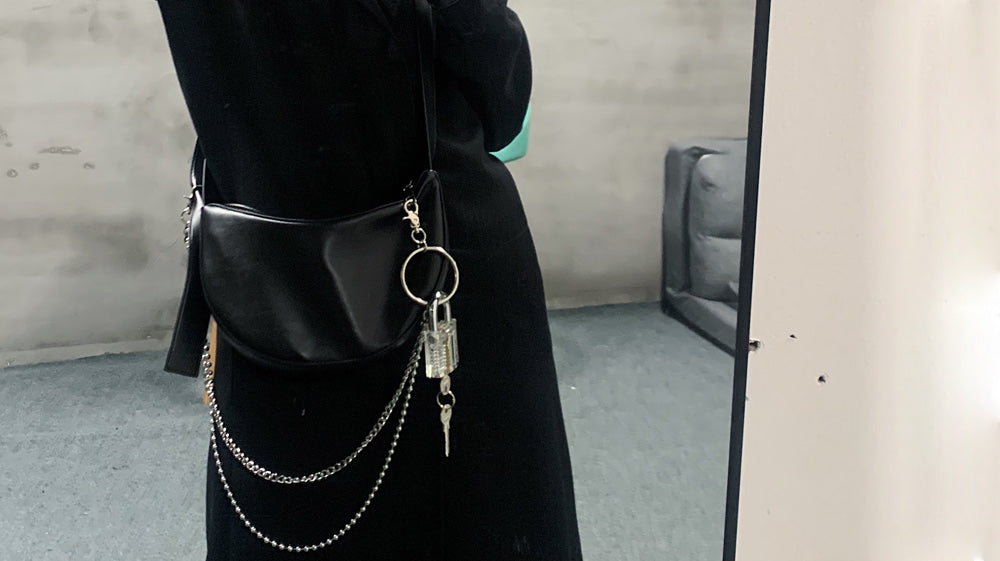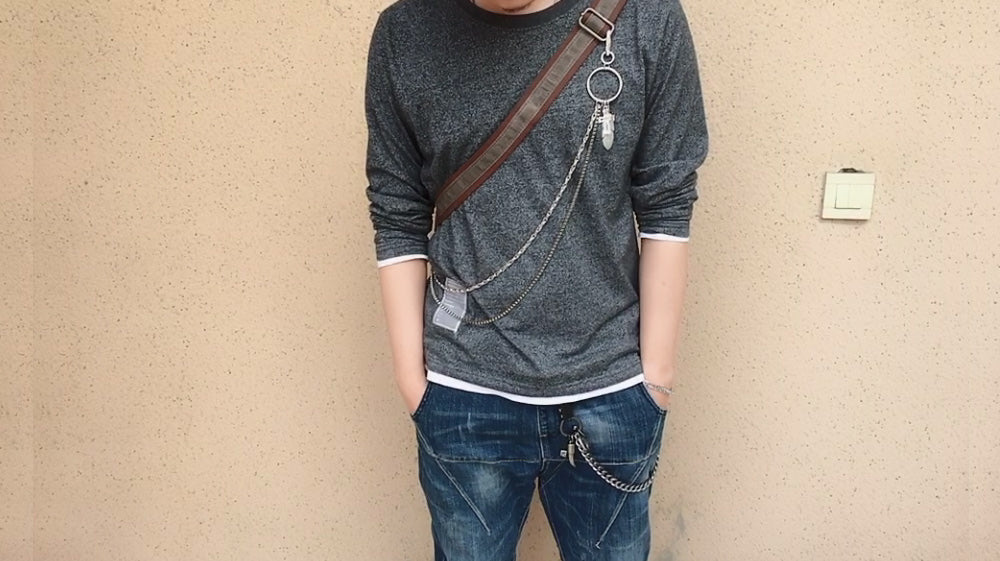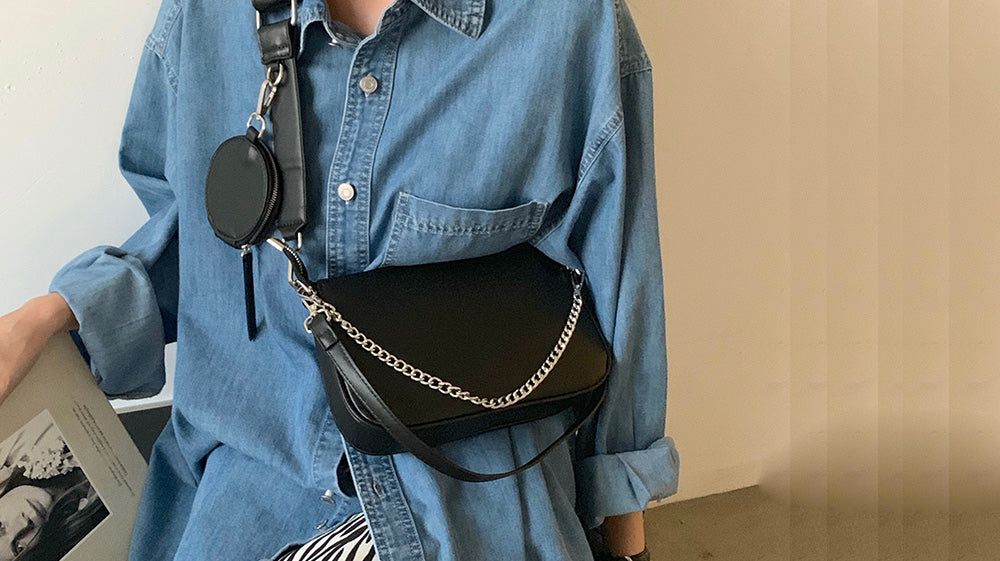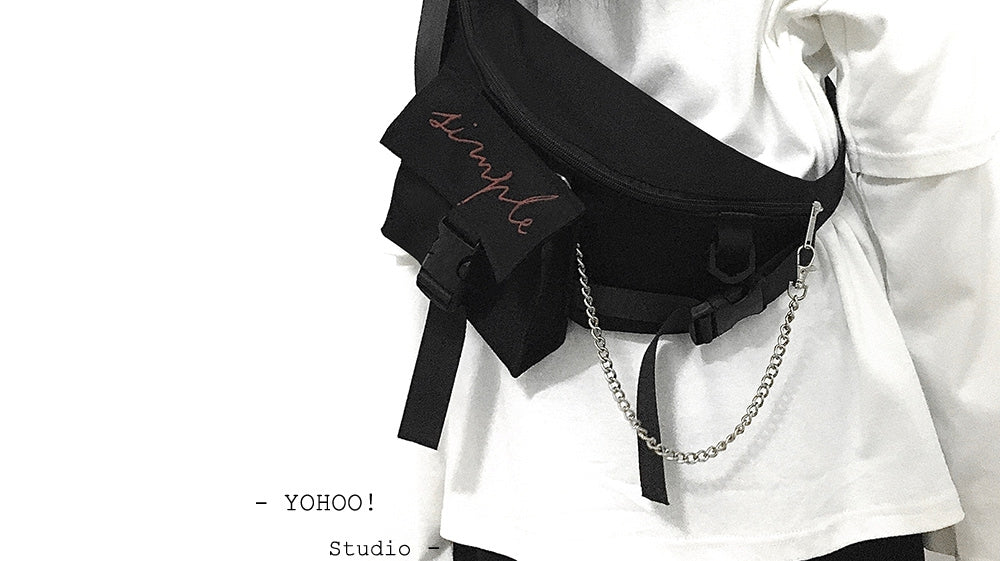 4.Wearing Two Wallet Chains
- One layer is not enough? Why not add one more to make it extra stylish and charming! You can actually wear two layers of wallet chain at a time. It can be in different length or style. It all depends on your fashion preference. Most of our buyers want one layer shorter than the other! Rock that outwear of yours more interestingly with a two-layered wallet chain!
Short wallet chain + Long wallet chain
- Two-layered chains usually come in two different sizes- short and long. Both are held into a keyring and is easily attached to a wallet or a belt loop.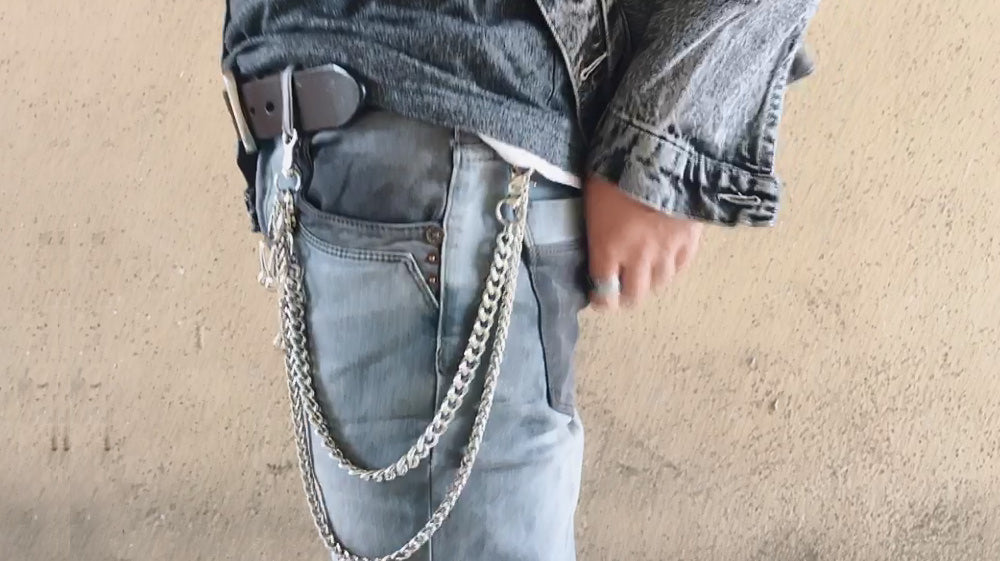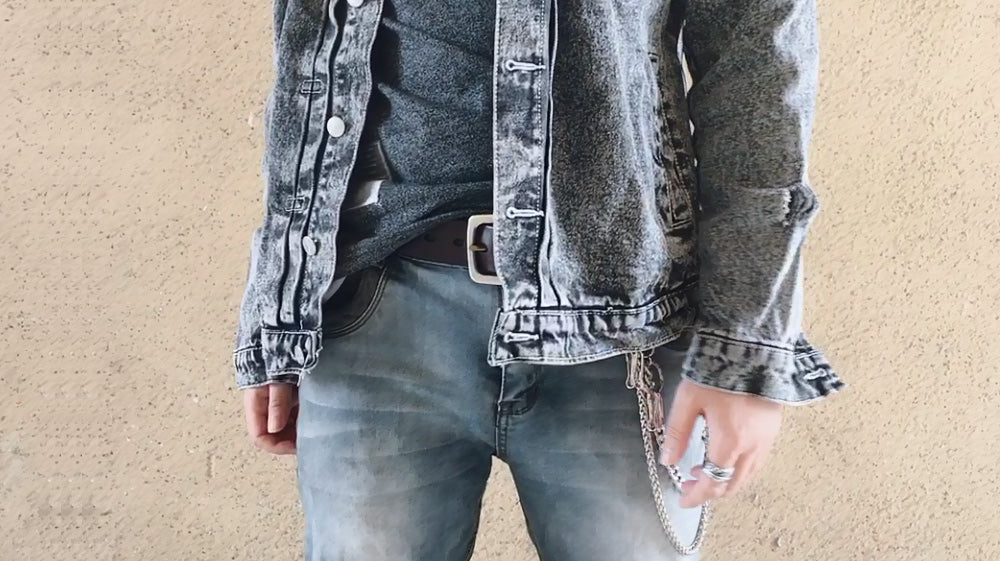 5.Wearing A Wallet Chain As Belt, Necklace, Fob chain
- Wallet chain is more than just an attachment to belts, bags and purses. It can also be a great and fancy accessory. It can incredibly work as a belt, necklace or a fob chain (waist chain). So if you like adding posh and dangling stuff to complete your look, give wallet chains a try and they won't let you down! You'll definitely have an ultimate fashion statement!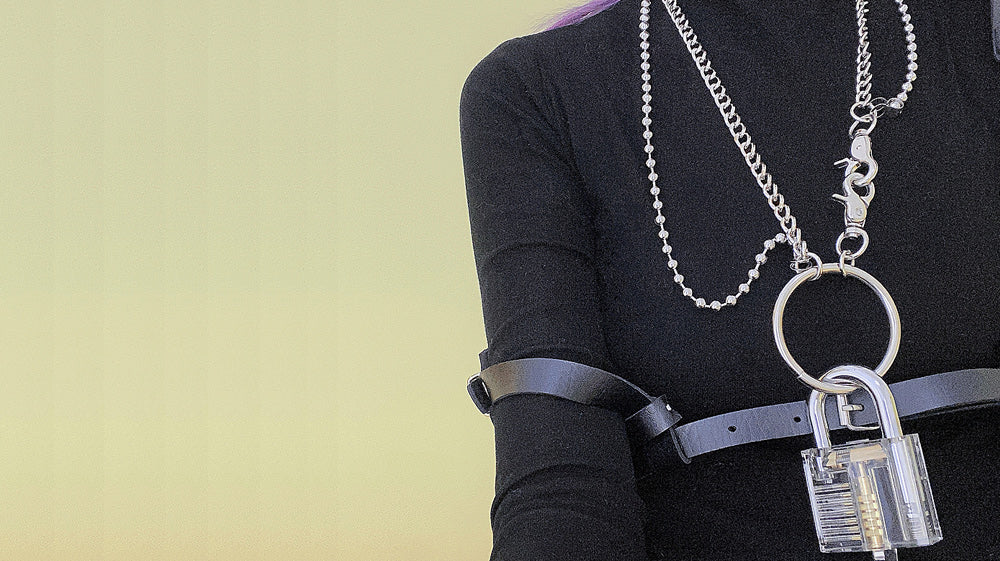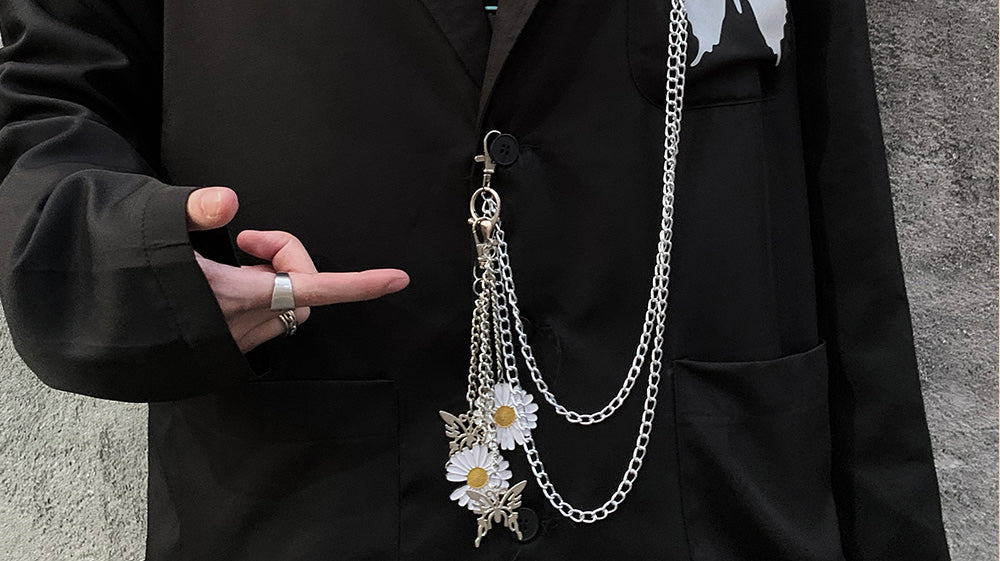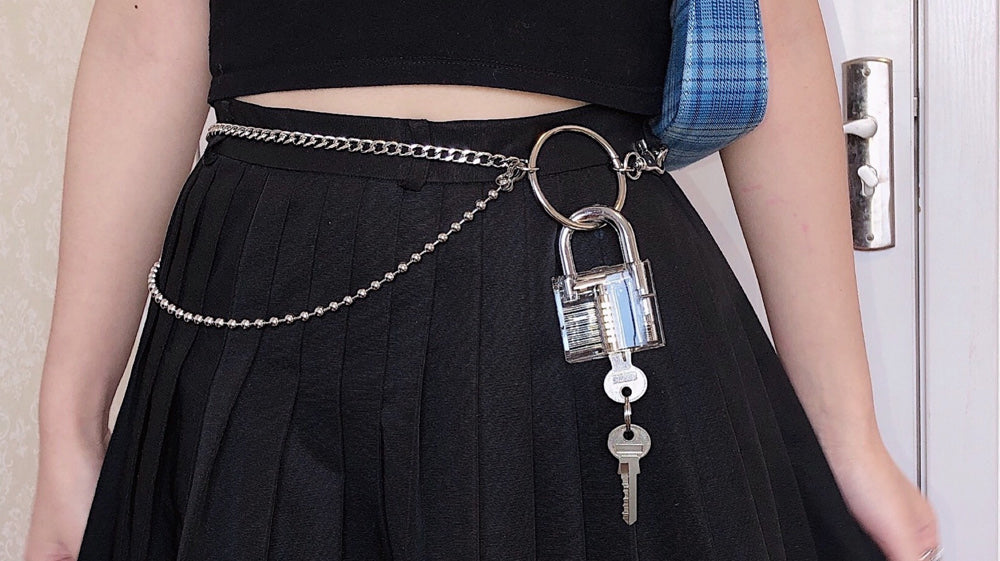 Wallet chains are actually versatile and can be work, how you like it! You just need to add a little experiment with your style and you're good to go! These ways are simple and effective in a fashionable way! Have one yours now, and you'll be amazing surprised how you'd look after!